Waste gas abatement system
Many gases used in the semiconductor industry are flammable, pyrophoric, or corrosive.
Processes within the semiconductor industry also use various PFC gases with high GWP (Global Warming Potential).
Exhaust gas treatment systems (abatement systems) are designed to safely and completely detoxify such gases.
TAIYO NIPPON SANSO has extensive experience in the development, design, and manufacture of exhaust gas treatment (abatement) equipment.
Drawing on this expertise, we provide optimal systems to meet your specific requirements.
We design, manufacture, and sell purifiers, abatement systems and scrubbers, and monitoring equipment, and perform related piping work.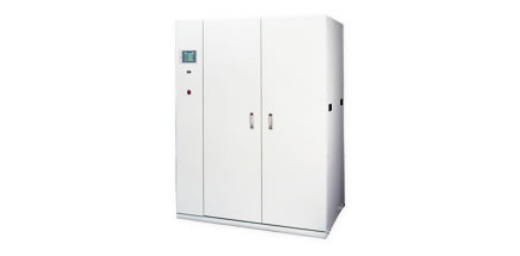 Combustion abatement systems
These systems treat exhaust gas using a burner.
Air-cooled, water-cooled, and compact burner models
are available.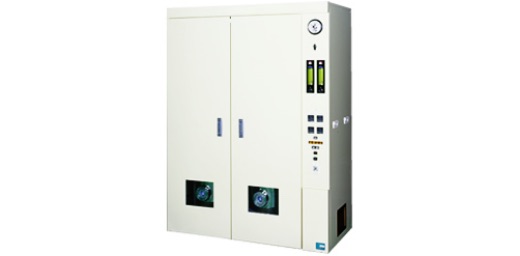 VEGA-JGS dry abatement system
The VEGA-JGS is designed to perform thorough abatement
using an optimal adsorbent for the target gas.
Various size options are available, ranging from compact
systems for research applications to larger systems for factory use.